Applying to medical school for entry in 2020? Fill in the UKMACS questionnaire!
Link to the questionnaire (open until midnight 15th October 2019): https://ukmacs.onlinesurveys.ac.uk/uk-medical-applicant-cohort-study-questionnaire-1
There are two ways to fill in the questionnaire:
Please complete the questionnaire only once.
In late October/early November 2019 we will also invite you to complete a second short questionnaire confirming which university courses you have applied to (if you have applied), and which information you used to make those choices.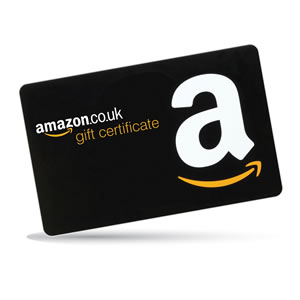 Everybody who completes both questionnaires will offered entry into a prize draw to win an Amazon voucher worth £500 (2 prizes), £50 (50 prizes) or £5 (250 prizes).
If you're a teacher, careers advisor, or work in university admissions or outreach, more information about how to help others fill in the questionnaire can be found here.
Prize Draw Rules:
Closing date for receipt of entry to the draw is 23:59 (UK time) 15th January 2020.
Prizes will be Amazon vouchers and there will be no cash substitution for any prize.
Winners will be notified by 17:00 (UK time) 31st January 2020 via email and/or telephone/SMS.
The names of the winners will not be announced to protect their confidentiality.
For more information about what taking part in the study involves, download the study Information Sheet.
We care about your data privacy. Click here to download the Data Privacy Notice for this questionnaire study.
I have answered the UKMACS questionnaire(s) but I have decided not to apply to medical school this year. What will happen with my data?
Your data will be used as described in the UKMACS study Information Sheet. In summary:
Your questionnaire answers will be added to the highly secure UK Medical Education Database (UKMED), which contains information about everyone applying to study medicine in the UK.
Your identifying information (name, UKCATID and contact details) will be removed in a process called pseudonymisation, and then your questionnaire answers will be linked to other relevant information about your education and background (e.g. your UCAT score) and stored safely and securely. 
Your pseudonymised linked information will then be made available to the UKMACS research team for research, via an online safe haven.
Because you have decided not to apply to study medicine in the UK, your information will only be available for research by the UKMACS Research Team and will not be made available to other researchers. Your information will be protected in the same way as all data within UKMED, using rigorous procedures to ensure individuals cannot be identified.
If you later make an application to study medicine in the UK, your information will then be used in the same way as those who apply to medical school this year.
The General Medical Council (the UK medical regulator) is the data controller for UKMED and will therefore also be the data controller for the UKMACS data placed in UKMED.
What is UKMED?
As described in the UKMACS Information Sheet, the UK Medical Education Database (UKMED) is a highly secure research database containing information on everyone who applies to study medicine in the UK. The purpose of the UKMED database is to support research on medical education and training. The information within UKMED is NOT used to monitor individuals.
UKMED has strict disclosure controls on accessing the data and rigorous procedures in place to ensure that the data available for research do not identify individuals. Data in UKMED is pseudonymised and then made available for academic research via an online safe haven, which researchers can only access with a secure log-in.
There is more information available on the UKMED website www.ukmed.ac.uk .